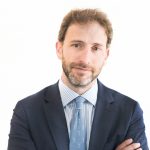 Company Coin allows companies to evolve their business from a smart perspective, innovating the processes and interactions between individuals.
The corporate digital currency based on blockchain can be designed to optimize internal business processes such as salaries, welfare, benefits, cost management of projects and services, transactions between various departments or various branches of the firm, tracking in real-time of all company cash flows.
The Company Coin can also be used for the execution of external transactions with suppliers and other companies but, above all, with customers and private individuals for payments, user engagement, loyalty programs and ownership of goods and services.
Thanks to the programmability of the Company Coin enabled by the use of Smart Contracts, it is possible to automate processes, reduce the number of transactions in traditional external systems, guarantee privacy and security.
Creating a Company Coin or Company Token allows your organization to:
Engage and retain customers
Automate through Smart Contract
Track corporate cash flow
Increase security
Simplify budget management
Reduce the time and cost of sending money
Maintain governance in the company
Position yourself as a key innovator
The technology in numbers
10% of world GDP by 2027 will be generated by products and services provided via Blockchain.
$ 4,4 billion Blockchain startup investments worldwide in the second quarter of '21.
$ 2,5 billion NFT sales volume in the first half of 2021.
$ 174,6 million monthly turnover of Opensea, the largest NFT (Non Fungible Token) marketplace.
1,2 million downloads of Socios, the token platform for fans, from 2019 to today.
Our offer
We offer strategic consulting services regarding the Company Coin field, the corporate digital currency or token based on Blockchain, in order to analyze and develop current and new business models, optimize processes, promote relationships and loyalty programs.