18 April 2016


E-Commerce in Italy 2016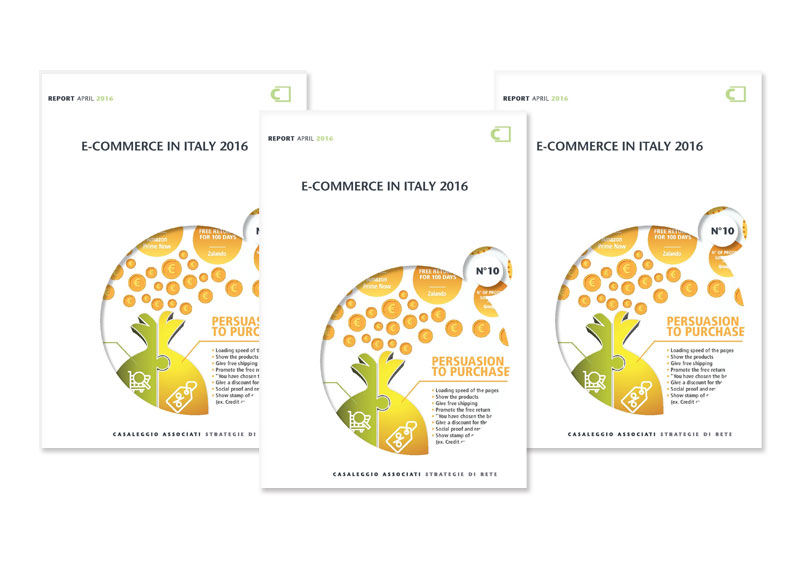 Download PDF
407 people have already downloaded this focus
The turnover from e-commerce in 2015 is estimated at 28.8 billion Euro. The turnover of online sales grew by 19% compared to 2014. This revenue is generated always more by foreign players and by big marketplaces like Amazon.
The sector with the highest growth is the online shopping centers that increased its turnover by 140%, followed by food industry (+77%) thanks to the delivery of fresh foods, meanwhile the tourism and leisure industry are still growing and represent over the three-quarters of the Italian market. The consumer electronics industry suffers a decrease (-15%) compared to 2014.
One of the most important topics of the research is the conversion rate optimization. In order to improve the conversion rate, 66% of Italian merchants are trying to simplify the purchasing process and 40% believe that other important factors to develop the conversion rate are giving the customers a sense of convenience and offering them support during the purchase process. They are followed by importance by other factors as make the customer perceive the right choice (31%), the relationship with customers (30%) and the speed of the buying process (29%). The optimization of the conversion rate, must be evaluated in several ways: persuasion to purchase, frictionless purchase, maximized relationship and sense of urgency.
In 2015 the mobile commerce confirmed its important role in the online sales in Italy, following the trend already seen in foreign markets. The Italian e-commerce turnover generated by mobile has been on average 22% of the total, compared to the 13% of 2014. This growth comes as a result of the fact that Italian people are more confident with mobile devices and they are more inclined to complete purchases on mobile.
Download PDF
407 people have already downloaded this focus