Why it's relevant
Sector studies are a tool to analyse a company's basic parameters, a market and a product sector and to measure them in time and in a specific moment of reference.
Economic, demographic and accounting data allow to check the company's and/or the market's income capacity, comparing them with different markets and competitors to help develop efficient business and communication strategies.
We carry out studies that are tailor-made to the client and periodically publish researches on the topics of main interest for the reference market, such as the Italian E-commerce trend, artificial intelligence, blockchain and the evolution of business models.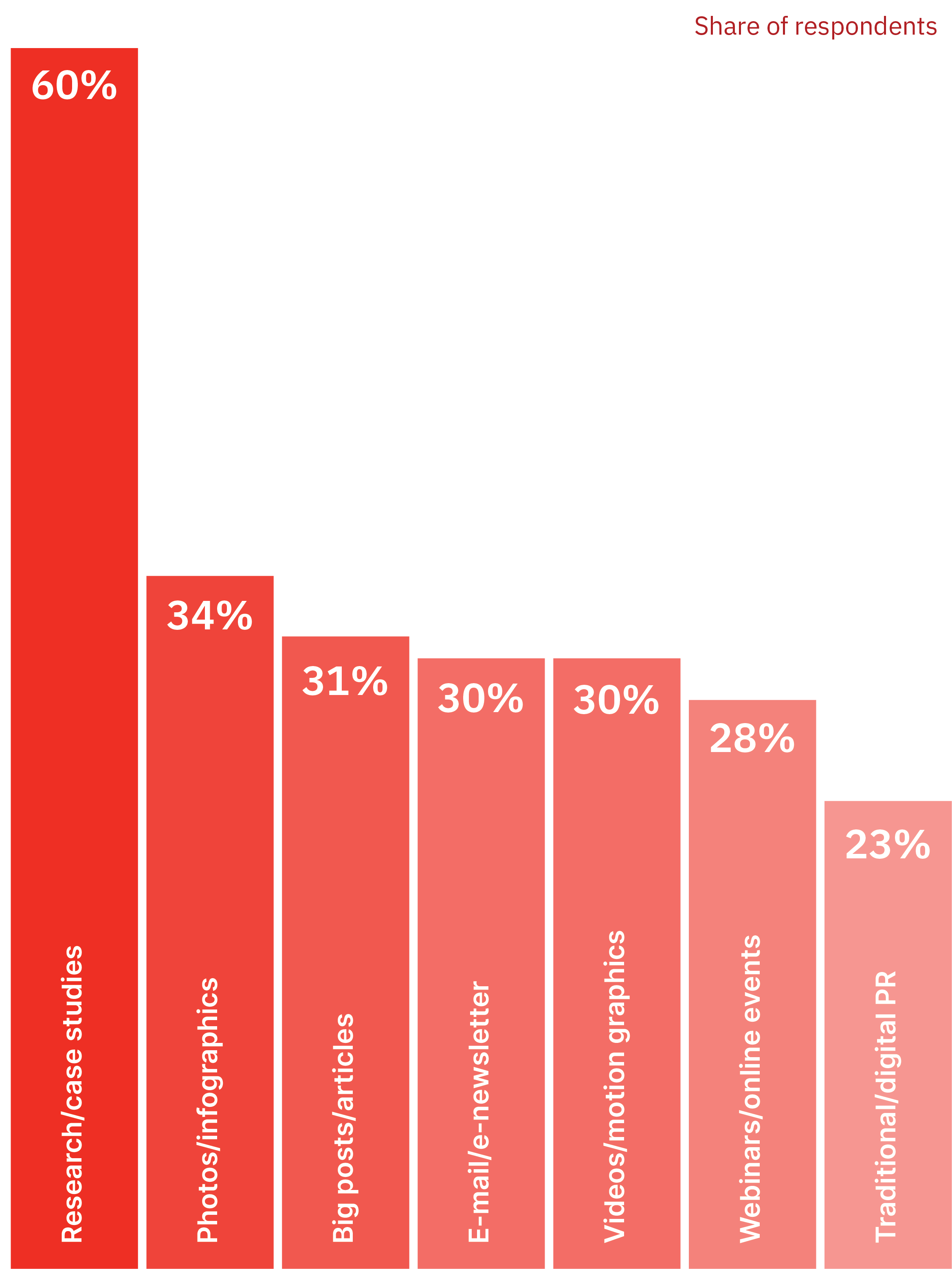 Source: Content marketing types most trusted by target audiences according to marketing professionals worldwide, Statista, 2020